Couldn't have asked for better conditions to go racing in. Another great race weekend down in Taupo under our belts.
It was a 2kcup winter series round today, not part of the official 2kcup season but a great chance to get out and race while testing the car for next season, all at an even cheaper price than normal.
I took full driving duties for this round which we were using to test our new clutch and brakes in the hopes of avoiding the disastrous season we had last year in the Red Dragon. Most pleasingly from the weekend, the car went mint every step of the way.
Racing took place on Taupos short track. So to start things off in qualifying I was not only trying to get to grips with the upgrade brakes I also had to reacquaint myself with the track. I was happy to get through with only a couple of big locked up moments and found myself getting faster and faster. In the end I qualified 9th out of 15 which wasn't a bad effort at all.
Into the first race, which was a reverse grid start as the weekend was all about fun, I was starting from 7th on the grid. Fair to say I did not get a good start, an area I now feel I really need to work on, and it got really busy down at the first corner. Over the first couple of laps, with cars buzzing all around, I could just hear Dads voice in my head telling me we don't want any damage this round. I opted to play it safe while it felt like everyone else was playing for keeps. I let a few easy passes get made on me and dropped towards the back as I didn't push the envelope in close situations. Once it all settled down and spread out a bit I started to get into my rythem. As I started feeling more comfortable in the car I started to get faster and faster, reeling in a few of those that had got past. I had a great close battle with Dave in his wagon. I spent lap after lap right on his date trying to find an opening to sneak past. I managed to make the move with only a couple laps to go which was hugely rewarding. In the end I finished 8th and jumped out of the car with a big smile on my face.
The second race was a full handicap start. So I started 11th on the grid but with some empty spots up ahead I think I was the 7th car. Starting 40 seconds behind the first group I was looking forward to having clear track to push. I didn't however realise quite how much space I would have. I got a good start and left my group behind to end up in clear air, driving down the straights unable to see a car ahead or behind. I was actually super excited by this situation, it gave me a chance to push my own abilities and learn the limits of the car. I was putting in the best laps I could. It was some time before the cars ahead started revealing themselves at the end of the straight. And then I was getting closer and closer, the extra motivation of seeing my targets ahead of me spurring me on. Towards the end of the race I started catching cars, and to my delight started overtaking them. I had learnt from the first race where I was strong and put the advantage straight into use. It wasn't long after catching a car that I would make the move and get past, and then the focus straight away switched to closing the gap to the next car. I pushed for the full 33 minutes. Right until heading into the last lap when I caught car 123. I saw the last lap board and it was on. I knew I had to make the move now. Much to my own surprise, after thinking I would line him up for turn 5, I managed to get up the outside at turn 3. Out in the marbles I backed off to avoid an off but managed to keep it on the inside through 4 then seal the deal on the inside at 5. I was over the moon. A last lap overtake is a dream. And it put me 3rd. I FINISHED THIRD!!! WOOHOO.
I really enjoyed the days racing. I love pushing a car to its limit, flowing it through the corners and revving the hell out of it on the straights. Best part of it all was the car didn't miss a beat. Hopefully all our mechanical problems are behind us and the Red Dragon can fight on for the full season to come.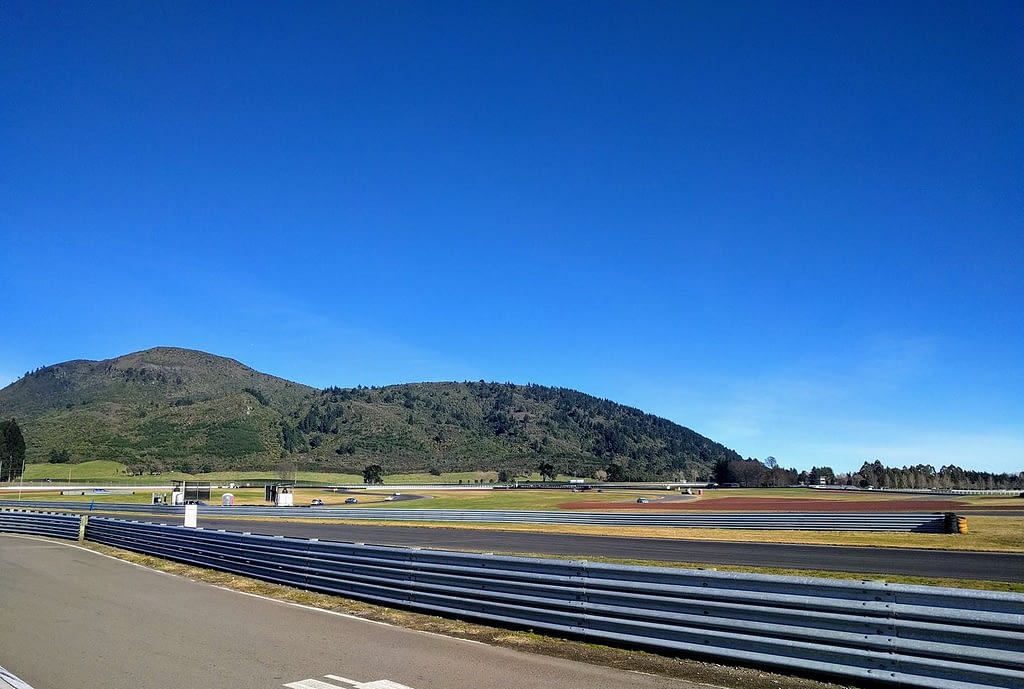 Thanks to the Taupo Car Club, Paul Greaney and everyone else involved in running the meeting, everything went very smoothly on the day.