I'm finally home from my trip and with the few spare moments I've got it's time to reflect on the Esports WRC Finals.
Esports WRC season 2 has been running all year alongside the real WRC. Each round of the WRC was mirrored with a virtual round at the same event on The Official WRC Game. Each round players scored points based on their finishing position and after 13 rounds the top 8, who qualified for the finals, were decided. I managed to get 8th. The reward for being a finalist was a paid trip to the Hyundai Motorsport Facilities in Frankfurt Germany and a chance to compete for the first place prize of a real Hyundai i20 road car.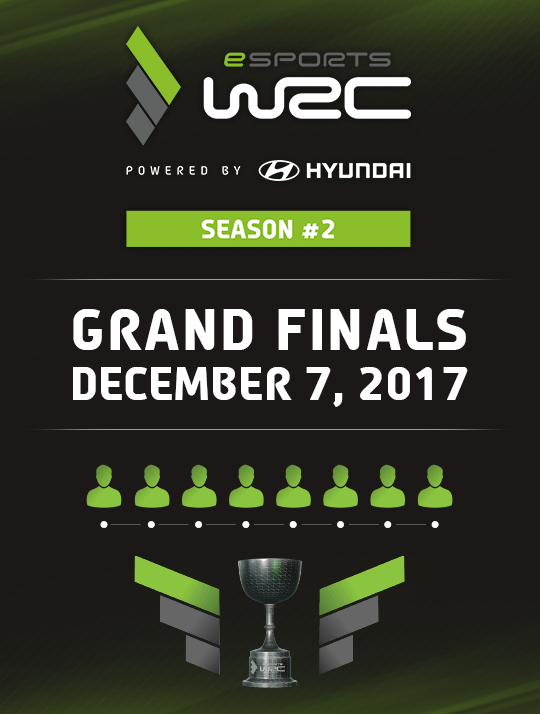 The finals day was the most amazing experience. As a huge WRC fan getting inside Hyundai Motorsport and seeing where their WRC cars are designed and built was super exciting. Hanging out and having a laugh with all the other top drivers who I've only interacted with online previously was a blast. Talking to the people involved with organising esports wrc was really cool. And of course driving, putting my skills to the test against the best in the world, was a challenge in which I enjoyed every moment.
Now lets take things back to the beginning. I arrived in Frankfurt late the night before the competition. I had chosen the last minute flight so I could fit in another competition here in NZ before I left. Unfortunately this meant I missed meeting everyone that afternoon and missed go karting with Dani Sordo which I'm a little upset about. The trip from New Zealand to Germany was a long one so I was knackered and went straight to bed. 
The next morning I got to meet some of the other drivers at breakfast. I also got some cool Hyundai kit (shirt, jacket, bag etc) which was when it starting sinking in just how professional and special this event was going to be. I got super excited to have my game tag written on the collar of my shirt. MonkeyMan_707.
After breakfast I got to meet the ESPORTS+CARS manager I've been in talks with for so long and it was finally announced that I had joined the team (I signed a couple months earlier but they waited to do a full announcement). Even more free stuff came my way in the form of a team kit including an awesome cap which I refused to take off for the rest of the day. It's such an honour to be part of a team that includes many off the best virtual drivers from around the world such as the recent F1 esports champion.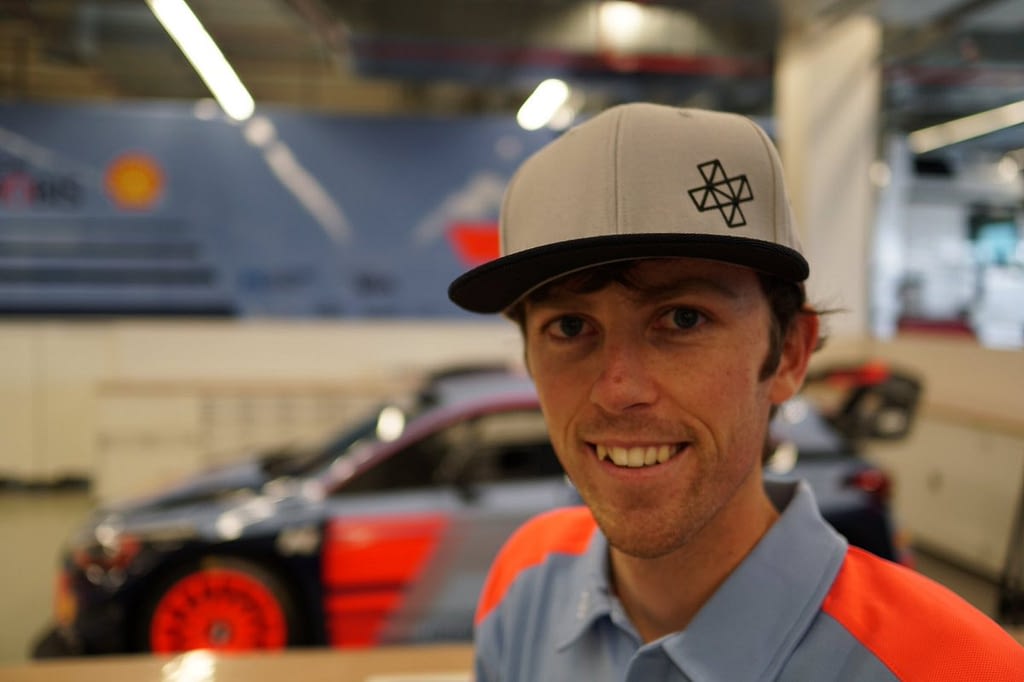 Then it was off to the Hyundai Motorsport Factory. First up we drew the stages for the finals. For those that don't know they didn't tell us which stages would be run in the finals, they told us 20 it could be then randomly drew 10 that would actually be run there on the day. I wasn't too fussed about which stages got drawn having practised them all fairly evenly but it was a cool atmosphere as all the drivers and organisers sat around in anticipation as each stage was drawn out of the hat, well actually a helmet, I believe one of Neuvilles.
Then it was time for one of the highlights, a tour around the Hyundai Motorsport Facilities. It was a no photos kind of top secret tour so all I can really say is it was very cool to see the workshop and how busy the operation is putting together cars even in the off season. As a life long fan of WRC I was in heaven.
Finally it was time to jump on the racing rigs and get into it for some practise. Some much needed practise in my case as between having a GT Sport competition only days before and then the long travel it had been some time since I had actually played WRC. Adjusting to the different wheel hardware and seat/screen etc is a key aspect of any live event like this so I did my best to focus and get a good feeling for it all. I was happy that I made good use of the limited practice time but as always more practice would have seen me more comfortable still.
During the day it felt very special to have cameras following us around and constantly taking pictures and video from various angles. It was something like I've never experienced before but it felt really cool once you managed to put the fear of being caught looking stupid out of your mind.
It was also super special to have Becs Williams as the commentator. She does a lot of work with the real WRC so I was massively fan boying talking to her and marvelling at the depth of knowledge she has around WRC.
Time to race. After some time waiting we kicked into it. The finals of esports wrc. All 8 drivers would attack the first 7 stages then the top 3 from there would fight it out over the final 3 stages. With the two groups system they used I got to watch others go through the first two stages before me and calm myself knowing what times I was aiming for. Everyone was setting a good pace but with ultimately beatable times as many opted too leave a little in reserve to avoid costly mistakes. Although a couple did make costly mistakes and basically took themselves out of contention early on, while Nexl just blew everyone out of the water out front. So the fight was on to get into the top 3 between about 5 of use with very close times. In between stages we were quickly calculating the gaps between drivers and what times we needed to get to move up the leaderboard. 
In between stages we also had Andreas Mikkelsen turn up. My eyes almost popped out of my head. To unexpectedly have a WRC driver turn up in front of me, someone I've been following in rally for years, was very special. Talking to him between stages and later while waiting for various parts of the finals was brilliant.
The 7th and deciding stage for who got into the top 3 was streamed live on facebook. The pressure was on as we all tried to get into that final shoot out. I was sitting 5th, needing either a miracle quick stage or some small mistakes from my competition but it was far from over. At the start of the stage I got into my grove. I started to get myself out in front setting a very good pace. As the stage went on however I struggled a little and ended up slowly dropping a couple of seconds to one of my close rivals while staying well clear of another. I crossed the line and it was over. I had closed the gap overall to those in front but not enough to overtake them. 
I ended up finishing 5th, only 9 seconds away from 3rd after over 30 minutes of stages, proof of how closely fought the competition is. I'm really proud to say I came 5th in the world and I can't deny I was having fun through every stage.
After the top 3 completed the final 3 stages TX3_Nexl was crowned World Champion. A huge congratulations to Nexl, a deserving winner after dominating the whole season and making the finals win look easy.
Thanks to everyone involved in organising the finals event and the whole season. I know it takes a massive effort but you've done a great job in organising a great year of esports wrc. Thanks as well to all the other drivers who made the finals so much fun and pushed each other skills to the limit. A huge thanks to everyone who has sent me kind and motivating messages. There were many times throughout the season where I thought it was getting too hard but someones kind words would help me refocus and keep striving to be the best.
The whole event was an unforgettable experience. I'm already thinking about how I can get to do something like that again. Time to start practising for season 3.