CONGRATULATIONS to our Super Formula NZ championship winners. 
Mega driving by these guys through the season managing to control the speed of the Super Formula cars and come out on top.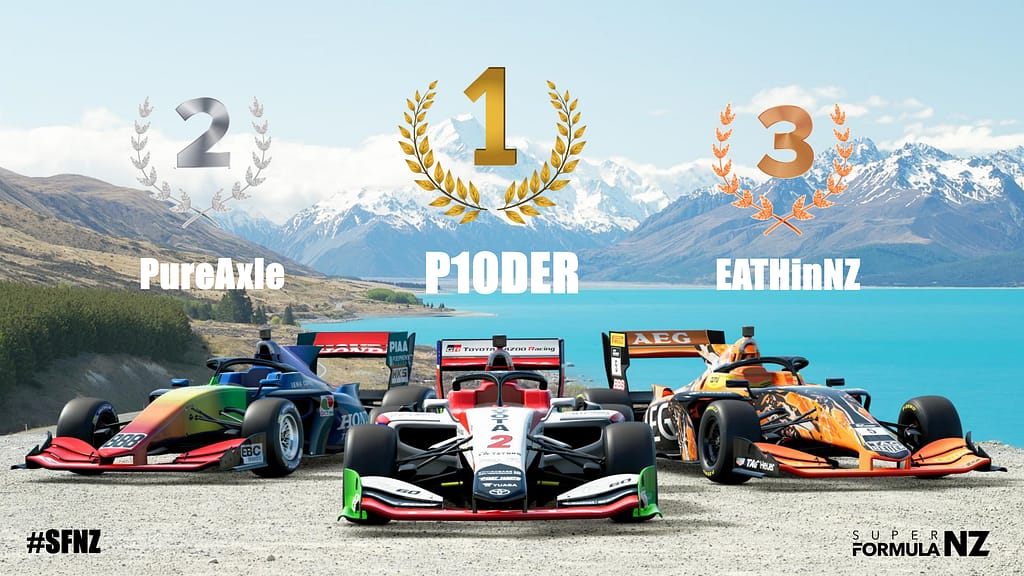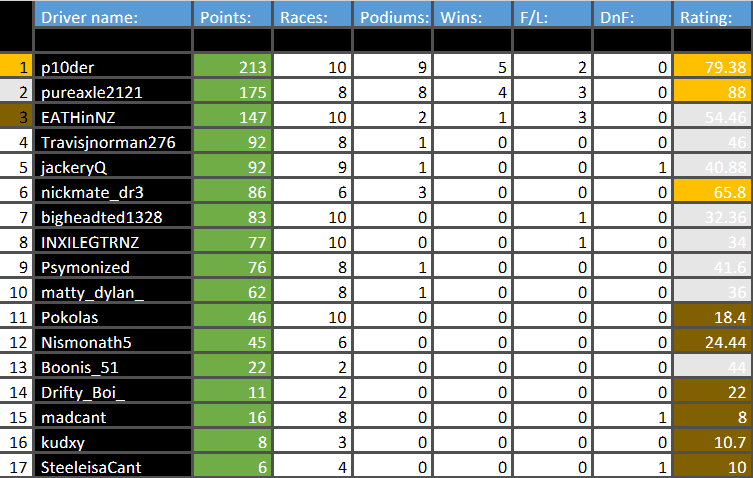 It was an epic season of racing in the awesome Super Formula cars in Gran Turismo Sport which took place across 10 different tracks. Huge shout out to all the drivers who made it such a fun series and created the environment that has everyone looking forward to season 2.
I had a blast on stream commentating the races constantly shouting in excitement about all the close racing on display. The format proved to be an absolute winner with drivers having to use two different compound of tyres during each race making race strategy just as important as outright pace.
Check out the video from one of the earlier rounds to get an idea of what SFNZ is all about.
Big congratulations owing also to the boys from Red Sector Racing who managed to take out the teams championship.
We have a special handicap system in the teams championship based around the driving ratings (shown in the right hand column of the driver championship results above). Thanks to the handicap system the teams championship came right down to the final round where Red Sector Racing stepped up along with Boss Track Racing who managed to finish ahead of Toyota Gazoo Racing making up the podium spots.