I've done it! I qualified for the FIA Nations Cup Finals over the weekend!
After a 10 round season on Gran Turismo Sport which concluded with a crucial race at the famous Le Mans circuit I have claimed my spot amongst the top 30 best drivers. News on the finals format is scarce but rumour is it will be taking place in Japan. Epic.
The season was not easy, with plenty of frustrating moments (https://www.youtube.com/watch?v=TXDKLfGXIGI), but I am super proud of my performance to get through it all. I'm also very proud to up there representing New Zealand and my team ESPORTS+CARS.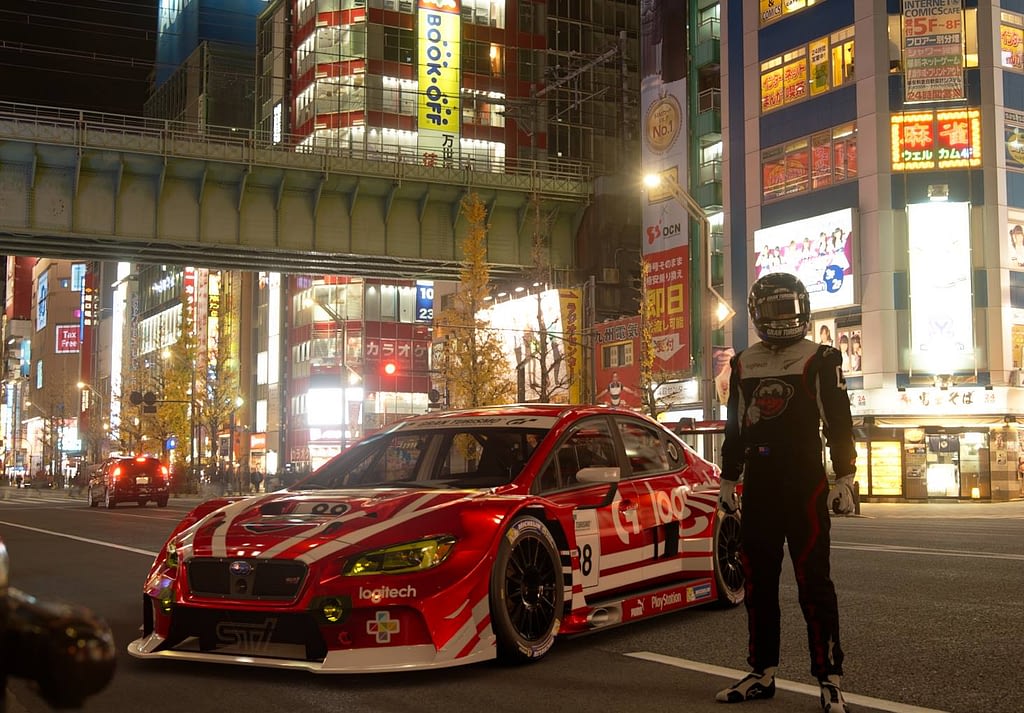 Season recap
– Round 1 – Brands Hatch served as a great start to my season. I was frustrated after some poor results in the preseason but come round one I put in my best performance up to that point to get 1800 points. Unfortunately some of the competition disconnected from their first round race so the championship wasn't a fair comparison at this point.
– Round 2 – The good times continued with 1900 points from Kyoto Driving Park. At this point I was in the top 10 overall and feeling on top of the world, quietly praying for it to continue.
– Round 3 – Go Karts at Tsukuba put me right back in my place. I was looking really good for most of the race, it was all very close and I was keeping up with the best, but it didn't last. Mid race there was an incident right in front of me with a kart getting turned and with no time to react I crashed right into him then bounced off into the wall, ending any hope of a good result through no fault of my own. I ended with 1100 points.
– Round 4 – Interlagos is a track I had been struggling with. I put in the practice in preparation for the race and I'm glad I did. The race was a tough one with a few aggressive drivers and a few harsh penalties leaving me a bit frustrated. Even still there was nothing race ending and in fact it ended up a good result for me with 1600 points.
– Round 5 – Looking for an edge I decided to change things a little for the race at Lago Maggiore Circuit. I chose to first race the manufacturers cup race and do the nations cup race second to get in a different lobby from top drivers and friends Sidawg and Lion-face (so we didn't take points off each other) which would prove to be a foolish mistake. I crashed out in the manufacturers race which hurt my safety rating, then with a low safety rating I wasn't allowed in a good lobby for the nations cup race. I was super frustrated. Ultimately I would win my nations cup race but with a lower level of competition I was awarded only 400 points.
– Round 6 – Bathurst. The round I had been looking forward to the entire season. I know I can drive Mount Panorama fast and I love the track. A little concerned I wasn't as fast as I thought I went into qualifying and was rapt to put the car 4th on the grid. But when the race started I got completely taken out at the very first corner in the worst move I have experienced. I was back to last. My devastation couldn't even be put into words. I carried on and managed to make something of a comeback during the race to get 1000 points.
– Round 7 – Still devastated after Bathurst I put my energy into practising for this race at Suzuka buoyed on by the thought that many other drivers would struggle with the speed of the formula one car we would be using for this round. I knew I wasn't the fastest out there going into the race but all my practice was focused on finding a way to tame the F1 beast and produce consistency not just speed. It paid off with my gradual advance through the race from 10th all the way up to 3RD! including two overtakes on the last lap as others struggled. 2100 points and my season was back on track.
– Round 8 – My first top 24 superstars race would take place at the St. Croix circuit. But it wasn't the fairy tale I was hoping for as again a crash right in front of me left me no time to react and with a bang I was down the back of the pack. So frustrating as the other car had started ghosting allowing one driver to go through but a split second before I escaped the ghosting stopped and I smashed into him and then the wall. Fighting from the back I managed to gather 1300 points from the race but now, once again, my season was in doubt.
– Round 9 – My focus here was purely about getting enough points to qualify for the top 24 superstars race in the final round. I was right on the fringe so a good result at the Nurburgring GP, a track I enjoy, would allow me to squeak through. In a dramatic race the three kiwis, Sidawg, Lion-face, and I, were never far apart. Battling hard at the start and then again battling in the most frantic last couple of laps of any race in the season. A couple of small mistakes would ultimately cost me in the race against my fellow countrymen but 1500 points was enough to put a smile on my face.
– Round 10 – The final round. 2.5x points on the line for the big top 24 superstars race that would decide the outcome of the entire championship. Racing my MR2 in the real world (see Toymota Racing) would keep me from getting much practice but I was comfortable with the hope that even a mediocre result at Circuit de la Sarthe would secure my top 30 result and therefore qualify me for the finals. I gave it all I could without risking it all. Overtaking some and getting overtaken by others. Eventually I finished 15th, a position I'm more than happy with given the level of competition, and a position that gave me 3500 points and secured my spot in the finals!
Now we play the waiting game for all the finals details to be announced. In the mean time if you want to witness some of this dramatic racing for yourself tune in to my live stream Wednesdays and Saturdays over at https://twitch.tv/MonkeyMan_707