I still can't believe it really happened. From quietly commentating mundane tasks in my head like walking to class "racing" my class mates, to going through the journey of creating my own sim racing leagues to commentate and learning the ropes with Everard, to now doing it for real on live television. It's such a dream come true and was incredibly fun to be a part of.
Smite was amazing to commentate alongside and I got to learn so much from him every week. I will never forget how he rocked up late to the first night, flustered from rushing to get there, and then just instantly turned on a great performance for rehearsals. I was so nervous working in a professional setting for the first time I was floundering and making mistakes struggling to get sentences out during those rehearsals. Having a director in my ear giving queues while we're talking was a tough new experience that I'm still getting used to. Thankfully each week I managed to pull myself together and put in a reasonable performance for the real show.
I missed week 3 as I was off in India competing in the FIA Rally Star program but it was cool to see Everard do a great job in filling my spot for the night.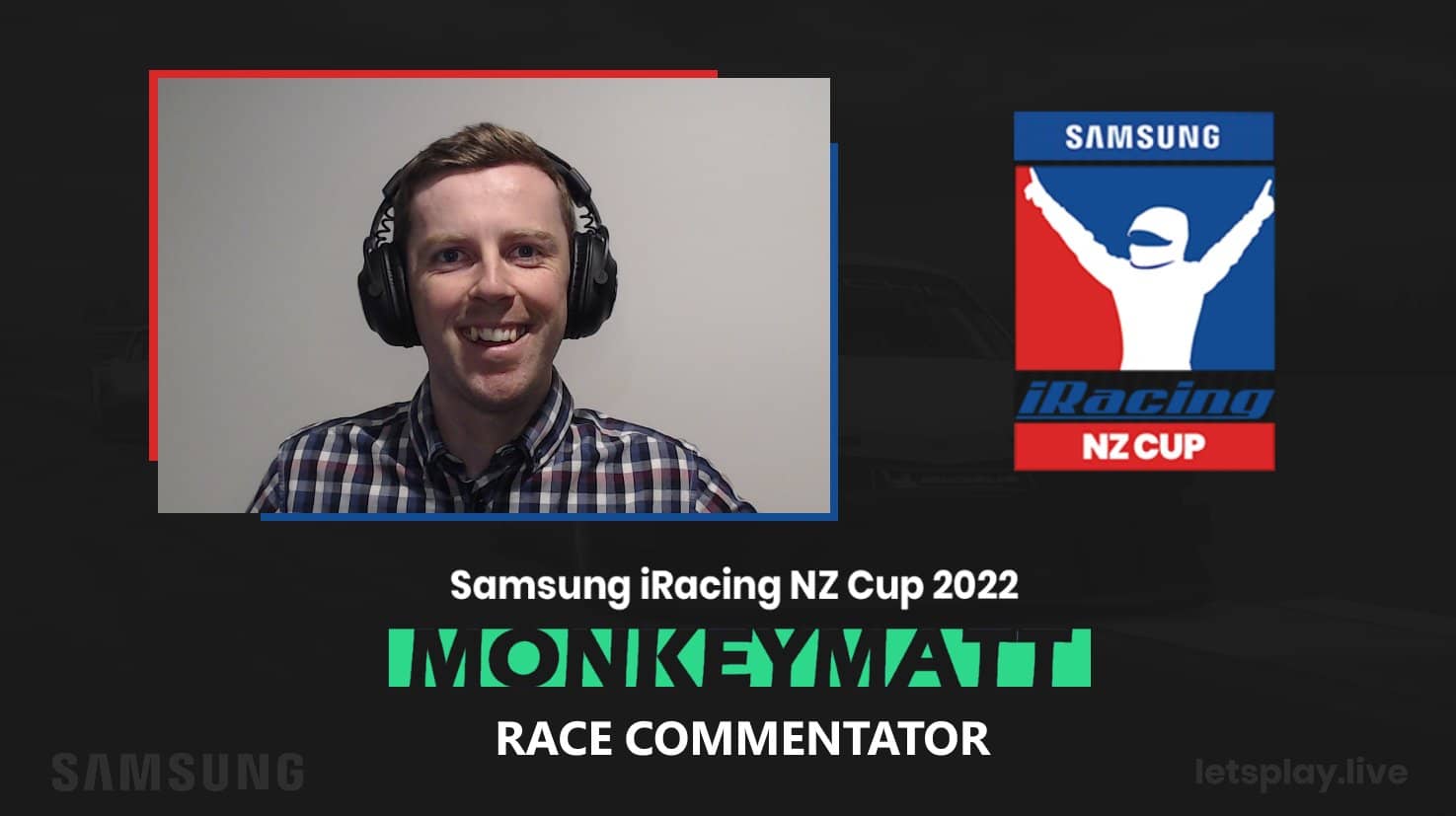 The competition ran during Sep-Oct 2022. Open qualifiers for all NZ, top 24 qualified. $1500 prize pool split between the top 6. One make series in Porsche 911 GT3 (992) with fixed setup on iRacing.
---
My Announce tweet: https://twitter.com/MonkeyMatt_/status/1574894903749771265
LPL announce tweet: https://twitter.com/LPL_NZ/status/1562587693330345989
Final round tweet: https://twitter.com/MonkeyMatt_/status/1582873819600932864
Full broadcast recordings: https://www.twitch.tv/collections/Dp4D6B6-GhfuzA
Jump right to the final with the week 4 recording: https://www.twitch.tv/videos/1635319994?collection=Dp4D6B6-GhfuzA