The Monkey Motorsport Club are excited to be kicking of the 2kcup Gran Turismo Series in June. Even more excited now that we have Logitech G on board providing some epic prizes!
Thanks to logitech we have our biggest prize pool yet with awesome gear to the winners.
1st place in the championship wins themselves a Logitech G935 Wireless Headset. And building on our passion for creating pathways into motorsport the top controller driver (who doesn't own a wheel) wins a Logitech G29 Racing Wheel!
Both drivers will also win entry into an Armageddon of their choice as one of our PingZero pro drivers!
(prizes for NZ residents only)
2kcup online is a GT Sport series featuring cars similar to what we see in the 2kcup, i.e. old road cars, and it's open to everyone to get involved with. The top 4 drivers at the end of the 4 week season will get a spot in the Virutal 2 Reality playoffs and be one step closer to winning a drive in a real 2kcup car!
Logitech join our existing Virtual 2 Reality supporters Creme Insurance, Ping Zero, and Hooncorp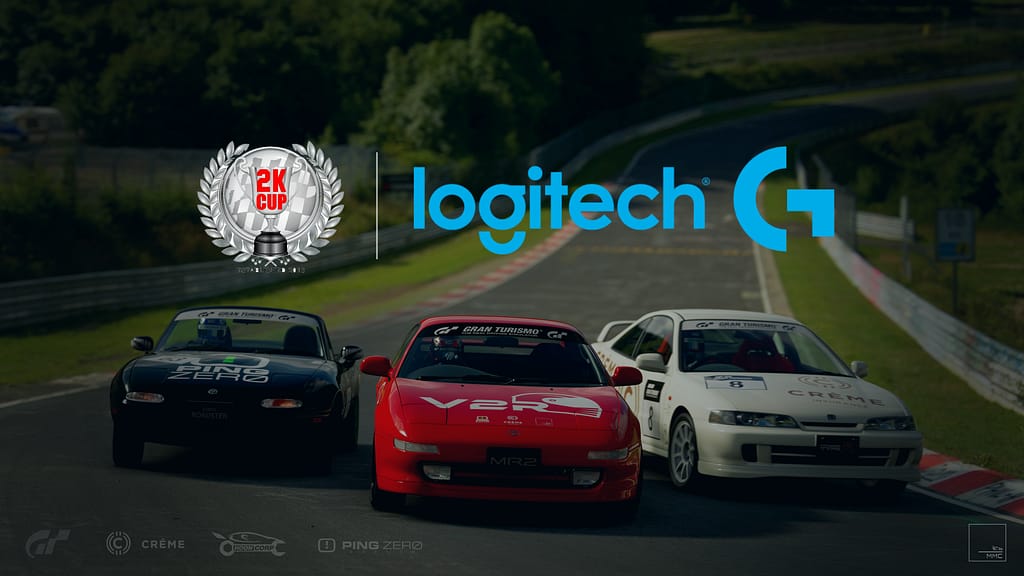 Join the club to get all the details and join in on future race series we host: https://discord.com/invite/ZQsa4PV