The R.S.01 Trophy was our biggest series yet!

With 11 races featuring the best Gran Turismo drivers in the country all trying to progress towards the prize of racing in a real car it was always going to be a good show.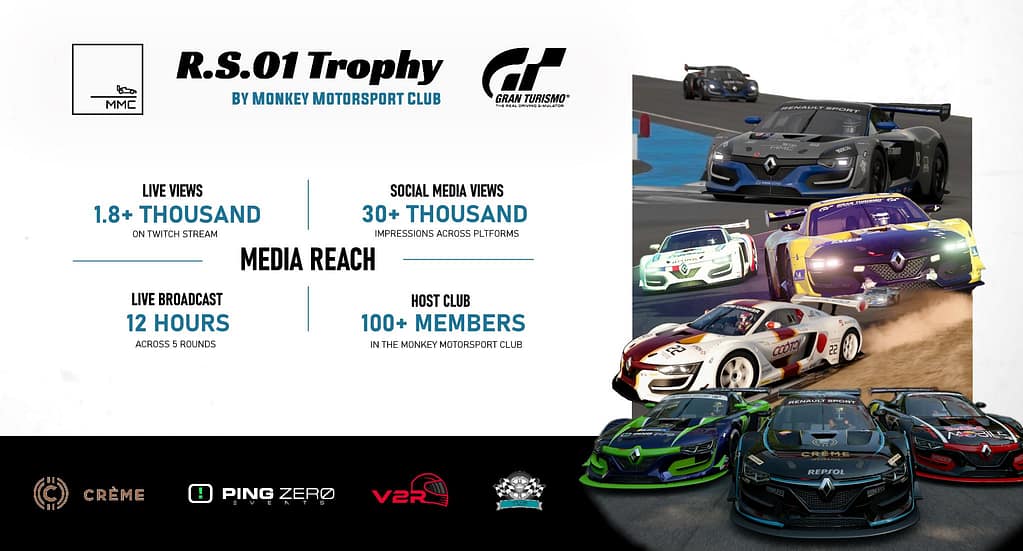 Our series preview video below. An example of the content we were putting out around the series to help drive engagement.