I'm still pinching myself about the fact I got another international trip thanks to sim racing. How epic.
After a qualification stage that included 3 weeks of time trials and then 6 races over two weeks I managed to finish 2nd in Australia and NZ which meant I was qualified for the finals which took place at PAX Aus in Melbourne.
The Logitech G Challenge is a sim racing competition open to drivers all around the world. It is run on Project Cars 2 using the McLaren 650S GT3 as a feeder series to the McLaren Shadow Project.
In many ways qualifying for the finals is the prize. A free trip all organised for you to go compete on stage is a huge reward which means the pressure is off come the actual finals. In saying that this was a competition I approached with more desire than I normally would. I really wanted to put in a good result so in the lead up to the event I put in plenty of practice to figure out how to get the most out of the McLaren in Project Cars.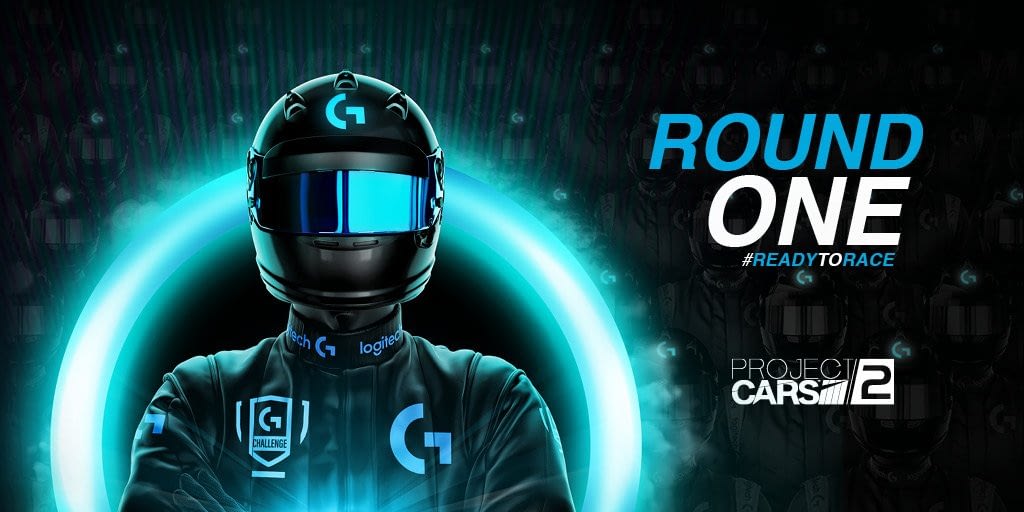 ---
Heading over to Melbourne for the finals set to take place within PAX Australia was hugely exciting. PAX is a big gaming culture convention with thousands and thousands of people turning up to see new games, new gaming gear, hear from people in the industry, play video and board games, and so much more. The closest thing I can compare to in NZ is Armageddon but PAX is on a whole different scale.
I arrived Friday morning and after hanging around at the airport for some filming Murphy's Law and I managed to make our way down to PAX to check it all out. We spent hours just trying to walk around the whole show once, navigating the crowds of people many of which in very impressive full cosplay outfits. It was awesome to see there was so much you could actually get your hands on and play yourself, an area that is definitely lacking at Armageddon, but the queues for the more popular stands were huuuuge. Even the PAX merchandise stand had a queue that must have been hours long.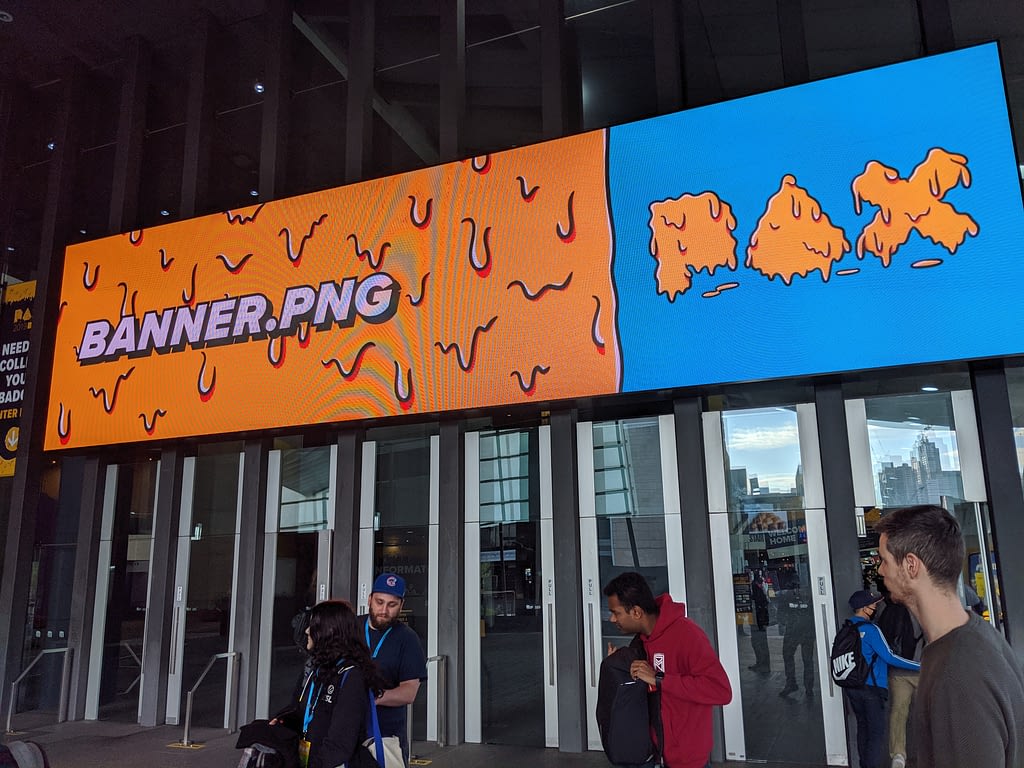 One queue I was willing to endure was at the Logitech stand. They had a couple of racing rigs setup with a time trial competition at Bathurst. Bring it on. Murphy and I both queued up and got to chatting to Schnickoman, a familiar face from the Tokyo Gran Turismo finals I competed in. He was helping run the Logitech stand for his team Altus Esports. The queue wasn't too crazy so after some time we got to the front and jumped in the rigs. The McLaren at Bathurst was a combo we had competed in only a few weeks prior so I knew exactly what it was capable of and the current leader board times were well off the pace. Getting going it was immediately clear that I wasn't going to hit a personal best. Being an event open to the public they had set all the assists on. It was really hard to adjust to a car that behaved completely differently and it was definitely slower. I did what I could and managed to finish the lap just a few tenths faster Murphys Law to take top spot on the leader board. We later found out we were ineligible for prizes due to being competitors in the G Challenge but never the less it's nice to get a win.
When we did get back to the hotel it was more smiles. Up on the 32nd floor it was awesome views. I love the hotel stays on these esports trips with everything taken care of for us. We even got $255 spending money. It was awesome. (we got it to cover food and travel while we were there but of course I went outside that and got myself a G2 esports jumper with it).
---
On to Saturday. Race day. Racing was set to start about 10am so it was an early start to get down to PAX and get some practice in. Before that though there was more filming to be completed. Outside the convention centre us 8 drivers were directed to walk in various directions while the film crew followed us. I'm sure it will look great in the coming videos but it was all very staged. I'm not complaining though as having a film crew follow you around is a great way to to feel like a superstar.
After some time to get our settings right and do some practice it was time to race. Race number 1 was 12 laps of Silverstone. My least favourite track of the 3. In our 10 minute qualify I set a decent lap right off the bat which put me near the top. I got a bit excited but it wasn't long before faster times came in and I was pushed down the order. I was set to start 5th but then technical difficulties before the race meant we had to restart with a new qualifying session. In the redo qualifying which was reduced to 5 minutes I couldn't put it together and ended up on the back row of the grid in 7th. When the lights went out for the race start I didn't get away well. Murphy next to me got a great jump and was all over the cars ahead. I looked to take things easy turn 1 and Murphy went hard to the inside with resulting carnage at turn 1. Thankfully I was taking it easy so just tucked it back to the inside and sailed past and up into 4th. The 4 cars behind me had all spun so it was pressure off, I could just focus on trying to catch the cars ahead. In saying that I knew those cars behind would be pushing to catch back up so I couldn't afford mistakes. I drove hard but in the end couldn't catch third. Towards the end of the race Tropper Matt the other Kiwi was pushing hard behind me. The last couple laps I was watching the gap intently as he closed the gap to just a second when we crossed the line. Taking 4th in the end I felt I might have had a podium on another day but 4th was a result to be happy about especially considering it was my least favourite track and I started at the back.
Race two was the one I was really looking forward to. 12 laps of the Sakitto track, a track based on Suzuka, a track I really enjoy. Once again I went hard in qualifying and this time put myself in 4th knowing I could have done better. The race started and again I knew that turn 1 could be dangerous so I wanted to take it easy. I made it through and came out the other side still in 4th. Through the esses and the car in front of me is looking really unstable. He had a big sideways moment and I had to back right off to avoid a collision. This backed up all the cars behind me. It was full concentration to try stay out of trouble in such a compact field. Then through the next corner he gets sideways again but this time worse. Is he going to spin. I back off again but have to make a quick decision on which way to go. I managed to sneak past as he spun right in middle of the track but the cars behind me are all over me after I backed off. I hang on to 3rd and try to get settled back down. There was a couple of seconds to the car in front but I was confident on the Sakitto track so I got straight to chasing. It didn't take long before I was on the back of 2nd but with a one second gap the progress stopped. It is super frustrating at Sakitto as you can't really follow another car. The dirty air really effects the aero of the car so that it's almost impossible to close that last 1 second and make a pass. It was frustrating as I spent the entire race tucked up under 2nd knowing I had more pace if I could find a way past. After 12 laps I finished in 3rd. Awesome to get a podium and happy that I had the speed for even more.
Racing on a stage is a whole different ball game to racing at home. We had our rigs facing out towards the crowd and it was clear this was a big event just based on how many camera's were buzzing around in front of us. Part of the skill at these events is being able to stay focused on the race but with my eyes wandering to all the cameras moving in front of me I had to keep reminding myself to stop that and just focus on the next corner. Worry about the cameras between races.
Race three should have followed closely after two but it was somewhat of a disaster. With recurring technical issues we did qualifying about 5 times and even made it to the last lap of one of the race attempts before it was cancelled and restarted. It ended up being over two hours of continuous restarts never knowing if this was going to be the one that counted. A couple of restarts worked in my favour as I wasn't going so well.
Eventually the final race did get underway. A reduced 5 minute qualifying and a reduced 5 lap race (was meant to be 10 laps) due to the restarts taking so long. Qualifying hit me with more Project Cars stupidness. We only had time for one fast lap and on my lap one of the cars in front had hit some corner markers onto the track. I was on the racing line and hit one of those markers, it didn't effect the car but for some reason gave me a penalty so my lap didn't count. I started last as a result. If all the restarts hadn't done it already that put a massive dent in my motivation. In the race I went for any opportunity to get alongside another car which caused some butt clenching moments through Eu Rouge. It was a huge battle at the front as I slowly picked my way through. I was watching the battle not too far behind it but lacking the ultimate pace to catch up. After 5 laps I crossed the line in 5th.
---
With that result I ended up 4th overall for the finals. A mega result against the best of the best. Claiming the spot of top driver from the Australia/NZ region was hugely satisfying after only just scrapping through the qualifications. It was also awesome to have support in the crowd with SliWill coming up for a cheeky fist pump between races and DamoLegend and Schickoman cheering me on at different times. Thanks legends.
Huge congratulations to AleefHamilton who took the win, it couldn't have gone to a more deserving person. He will be joined by Kimchi in traveling to compete in the world finals in a months time. Massive thanks to all the ESL and Logitech staff who put on the event and made it so easy organising everything for us drivers. Thanks also to the other drivers who were so cool to hang out with. It was an awesome weekend.