I made the finals and am off on another trip! This time to Melbourne!
I've been competing in the Logitech G Challenge on Project Cars for the last couple months. Saturday was host to the final races of the online qualifier stages and with the top two in the PC championship going to the finals I managed to finish 2nd!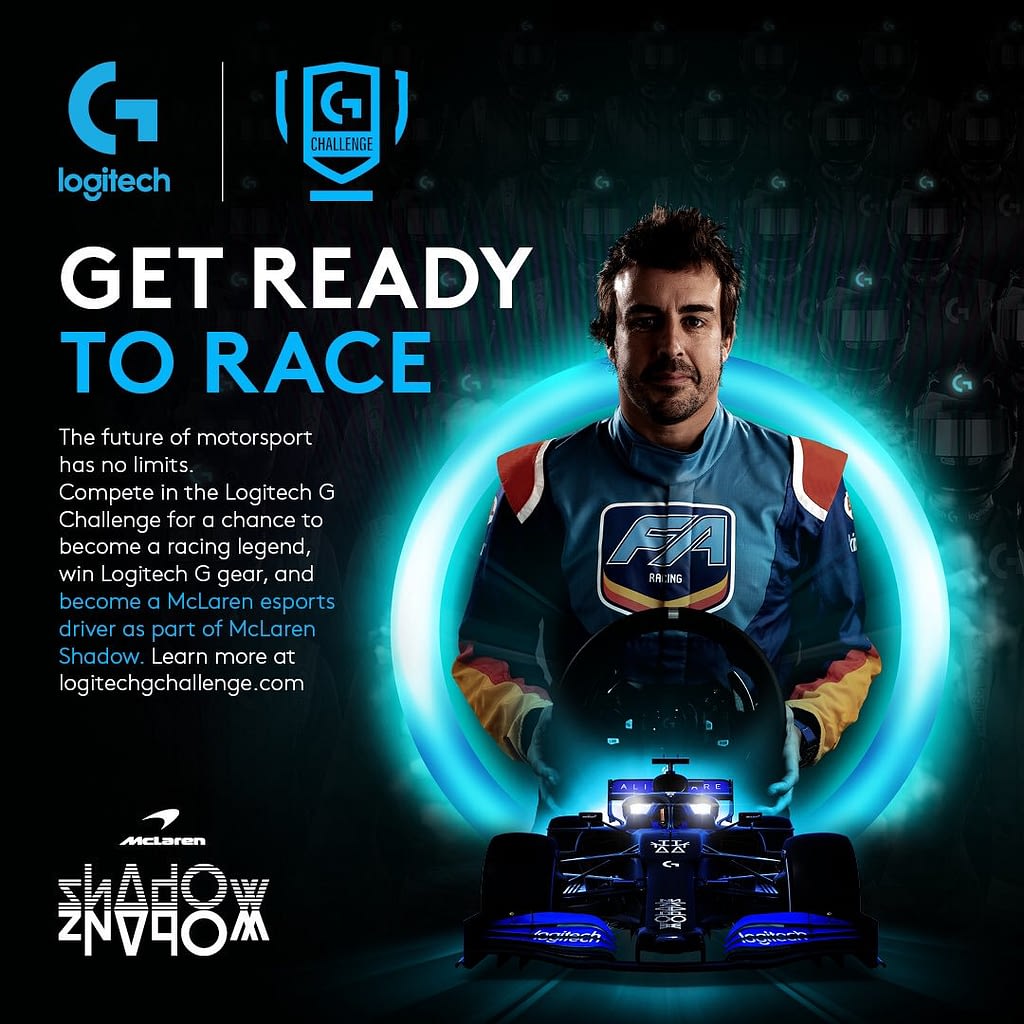 The first step of qualification was a time trial competition on three different tracks spread over three weeks. I was happy to finish 10th and then 5th in the first two weeks given that the top 24 qualify. In week three though I stepped it up. I was really pushing and in the end finished the round 3rd, only a few tenths off the win.
After the time trial phase it was on to the online races section. For this there was 6 races all on different tracks split over two Saturday nights. There ended up being a clash with the Gran Turismo FIA races which, while I have done well in those in the past, wasn't working out for me this season so I opted to compete in the Logitech G Challenge.
---
Race number 1 and I was excited to get into it on one of my favourite tracks, Bathurst Mount Panarama. The excitement didn't last long as after a decent qualifying I started the race and straight into the first corner I got hit off into the sand dropping me right down to the back. I was absolutely fuming. I nearly quit then and there. I've had too many bad races recently and in particular haven't been enjoying Project Cars so really thought there could be better ways to spend my time. I did carry on however and tried to make my way back up through the field. Driving angry isn't the best state to be in and there were a few more incidents that race before I eventually finished 9th and picked up a measly 2 points.
The start of race number 2 at Silverstone was no less dramatic. This time all the drama was behind me with contact leading to cars flying through the air and spinning off track. I was so happy my strong qualifying position had kept me ahead of the carnage. Out of turn 1 I was in 3rd and with a healthy gap behind me, a gap I manage to defend for the whole race to finish 3rd.
Race 3 and we were off to Spa. I managed to tuck down into the inside for turn one and get out the other side alive. I got through the race once again finishing 3rd and picking up a good haul of points.
So after the first week of racing I sat 4th overall, just one point off 3rd. Going into the series I wasn't expecting much, my focus has been Gran Turismo this year, so I was happy to be in the fight for the podium. It was clear after the first round that the top two were uncatchable though, dominating in the qualifying sessions and pulling away from the pack in the races. With only the top two spots getting invites for the finals I went into week two with no expectation of qualifying but still determined to do my best so I could be the one picking up the pieces if something went wrong for one of the top 2.
Race number 4, the first race of the second week. We kicked things off at the Monza track and if you know anything about Monza, or you've been paying any sort of attention to this post so far, you know turn 1 was drama. I've done enough races at Monza to know what happens so I was focused on being careful as I headed into turn 1 on the outside. Surprise surprise someone got it wildly wrong in the braking zone and there were collisions to my right. Madzie was one of the worst off getting taken out after qualifying on pole while I managed to get through clean and find myself in a great position in the fight for the lead. Lap number 2 and it's me getting hit heading into turn 1. COME ON YOU IDIOT! I fought the wheel and managed to recover without losing too much time, so thankful that my luck tonight seemed to be all right, an incident that easily could have ended in tears for me. Carry on I soon found myself behind Murphys Law in a race for the lead. Before the race he had said he hadn't done much practice for this weeks races and looking at the way he was driving I thought this could be a real chance. I drove hard trying to catch, at the same time careful not to risk too much. He got a slow down warning in front of me and I closed in. Then again another slow down and I was through and into the lead of the race. Now the pressure was on. I haven't been in this position much recently. This was my chance for a proper race win against great drivers. I kept pushing trying to build a gap and before long Murphy made a big mistake behind me. He lost a bunch of positions and suddenly I had a few second lead to the next car. The pressure was off but there was still a long way to go. I kept pushing, slowly extending the gap. After 11 laps I crossed the line to win the race! and by a healthy margin too. I was jumping for joy so excited to finally get a great result and to finish a race where I had driven so well without any mistakes. Massive excitement.
For race 5 we headed to Sakitto, the fake Suzuka track because Project Cars didn't get the license to use the real thing. I was again looking forward to this race as it's another track I love. Excited for the race but nervous for turn 1, it's another one that can and has bitten me in the past. I was on the outside for the start and didn't get a good one. Heading into turn one the cars behind me were catching. I left racing room on this inside but two cars tried to fit into it, they made contact and then through the first part of the turn made contact with me. Scary moments as I ran over the kerb steering to the left through this right hand turn. I managed to gather it up keep the foot down without losing too much momentum heading off into turn 2. For a couple of laps I found myself in 3rd feeling confident I could push for second. Confident until I ran through the high speed 130r corner and grabbed the inside kerb in a way I hadn't in practice. The car flicked out sideways, beyond the point of no return. I reacted as quick as I could flicking the steering around trying to bring the car back, a huge feeling of disappointment running through me. Another cock up all of my own ending my chances. But then the car started to slow, and it wasn't spinning it was still just sliding. I managed to bring it back straight, going less than half the speed I usually would be but somehow not in the fence. It was pure disbelief as I carried on down the track leaving a massive cloud of tyre smoke behind me and only losing one position. Now in 4th I knew I had the speed to get the spot back. I did everything I could but it was impossible to keep the gap to the car in front below a second. Any time I got closer the dirty air would start effecting the car and I wouldn't be able to keep up. It was super frustrating to watch second place slowly pull further away as I was stuck unable to get past the third place car. Third did pick up a penalty during the race so after crossing the finish line I was promoted to third but left frustrated that it coulda woulda shoulda been better.
Before race number 6 all the drivers got a look at the points. I was a predictable 3rd but the important bit was the maths to get into one of those top two qualifying positions. It was simply I had to win the race with one of the top two getting zero or if Madzie got zero I had to finish the race first or second. That's a tough ask. Not to mention relies on the best drivers in the league having the biggest fails. But what could I do, so I did the only thing I could do, I focused on doing the best I could while quietly hoping something went terribly wrong for the top two, all the while feeling guilty about hoping for a friends demise.
In qualifying at Dubai Autodrome it was a high pressure game. Not only was the pressure on as the final race of the championship, the pressure was on to put a lap in with only one opportunity before the tyres overheated and you had to pit for a new set. Early in the session Murphys law, the leader of the championship, disconnects! No way. Is this my chance to qualify? He quickly reconnects and my heart rate starts to settle back down. Then he's gone again. He's gone and he didn't come back. I smashed it on my lap to put myself on the front row. On the front row right behind Madzie. Maybe just maybe I'll be able to get the jump, win the race and the two of us could qualify. Unlikely but I can dream.
My heart races as the lights go out. I can't help think about the possibility of a qualifying spot even if I know just how remote of a chance it is. Into turn 1 I take it careful on the inside. It costs me a position but I'm happy to be through cleanly. Damn it I lost a position. That's now even more distance between me and first, even more distance between me and Madzie. I race on determined to do the best I can. I end up locked in a battle between 2nd, 3rd and 4th. A tough battle that's a lot of fun as I look left right and centre trying to find a way through. All the while Madzie is slowly pulling a gap on us. Eventually a mistake is made and I'm up to 3rd in a two horse race for second. Then I turn right into the hairpin and Madzie is sitting there mid corner frozen. It's a disconnect. The last man in my way for the finals has disconnected. Sure enough a couple seconds later his car disappears and the message shows up that Madzie is gone from the race. Now it's all on. Now I have a real chance at a finals spot, I just need to finish top 2. The car behind me is close. A few corners later he's breathing down my neck. I'm fighting for a spot in the finals here, I'm not giving this away easily. I'm doing everything I can to drive this McLaren fast and to do it without mistakes. It's almost not enough to keep up with the car in front. The race driver in me wants the win but that's not important, what's important is the car in my mirror. The car that's far too close for comfort. The car that just made a mistake and is off track. That was it. The pressure was off. With a few seconds gap now to the nearest car behind it was all about keeping it clean. The leader in front of me slowly pulled away and I didn't care. The last couple laps came and went as I did everything I could to concentrate on careful driving. Then around the final corner and I crossed the line in second with a big celebration, a sigh of relief, and then disbelief and guilt that I just picked up the qualification spot while Madzie would be sitting at home heart broken after his disconnect.
I'm heading to PAX for the final. How epic. What a crazy series. What an awesome next step in this crazy sim racing career.
Then I had to google the date of the final and check I would be free. I really didn't expect I would qualify. It's the 12th of October. That's when I'll be in Melbourne enjoying yet another international trip without spending a cent thanks to playing video games.
---
On that final race night it was so satisfying to break away from the field and get the win in the first race. Then the stress levels were high in race 3 as I knew I needed second in the race and I managed exactly that!
I do feel for Madzie though. He had great pace the entire championship but disconnected in the final race which proved costly. That's gotta be tough to swallow but I'm sure we will see him back at the top in future tournaments.
I have actually been thinking about winding down my sim racing involvement for the year after New York but I guess that all goes out the window now and I've gotta get practising for the finals!
The APAC finals will be taking place at PAX Australia with the top 8 drivers from across the region. The winner of that will compete in the McLaren Shadow Project for a chance to join the McLaren team but I'm not getting ahead of myself. I'm super excited to go to PAX for the first time and experience another epic opportunity thanks to sim racing.