I'm still trying to process how much fun I had commentating the Samsung iRacing NZ Cup over the past four weeks.
Getting to commentate alongside EeveeP once again but this time with the awesome broadcast team from LetsPlay.Live New Zealand behind us was something of a dream come true. Having my face broadcast live on Sky Sport NZ alongside twitch is still so crazy to me. Not to mention NZs top iRacing drivers put on some epic races with the championship going right down to the finally.
If you're interested the past broadcasts are still available to watch on twitch.
Round 1: https://www.twitch.tv/videos/1833555876
Round 2: https://www.twitch.tv/videos/1844015859
Round 3: https://www.twitch.tv/videos/1850039911
Round 4: https://www.twitch.tv/videos/1851399987
---
$1500 of prize money split between top 6. One make series on iRacing in Toyota GR86. Top 24 drivers from time trial qualifiers (and top finishers from season 1).
---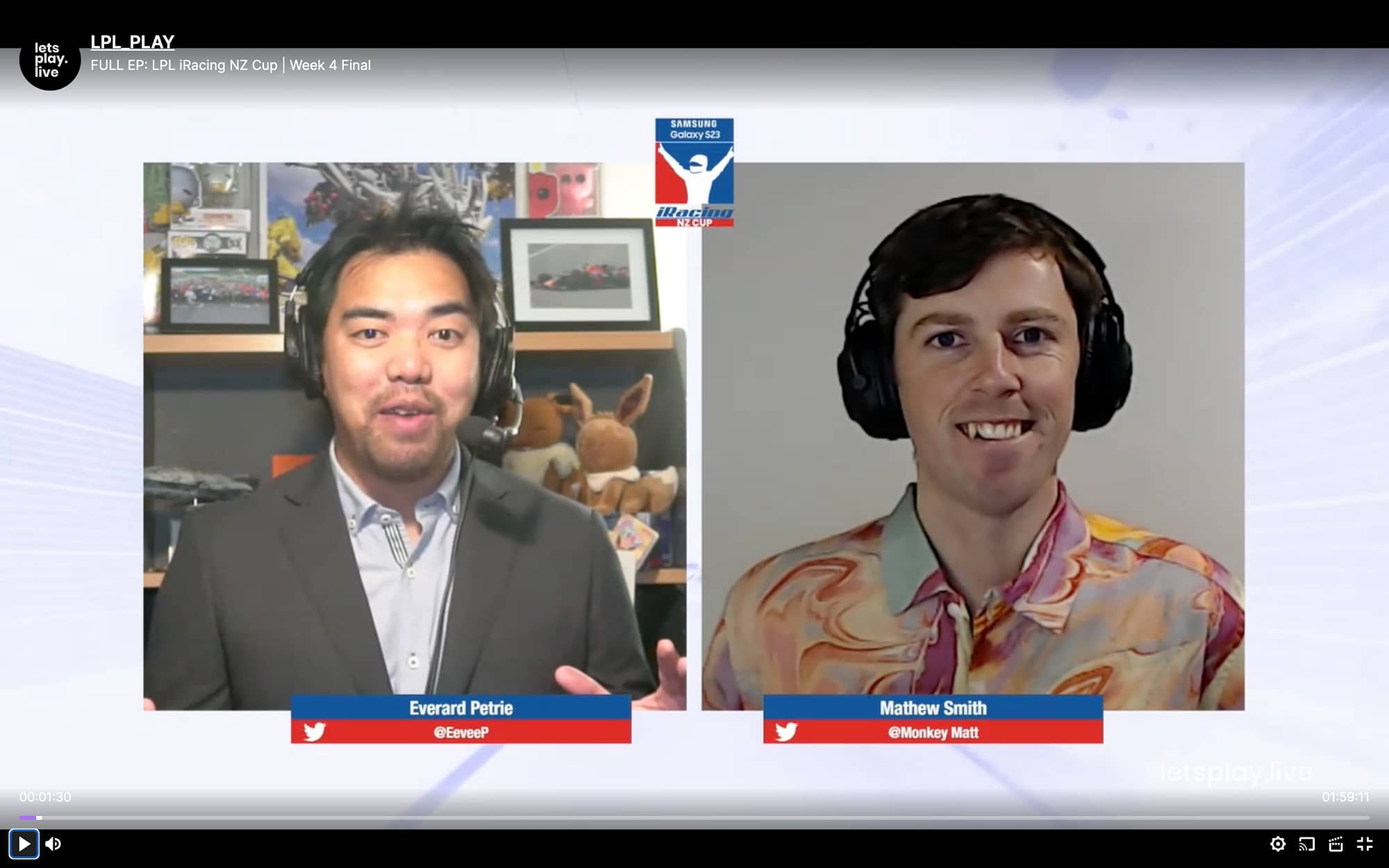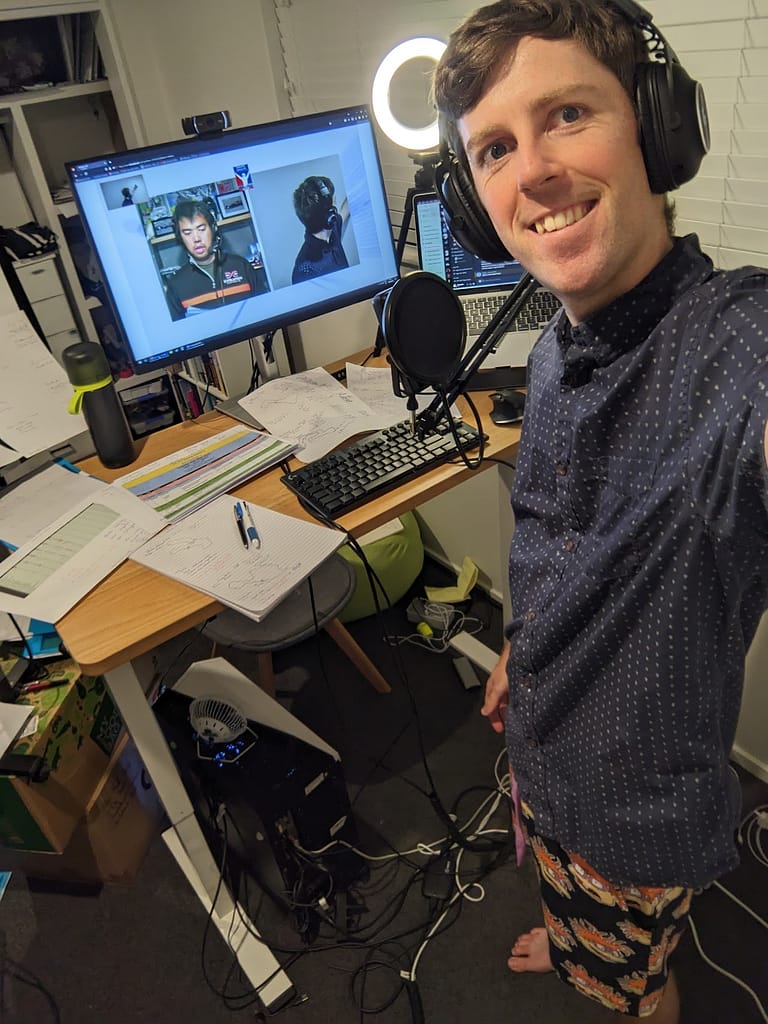 ---
Series announcement: https://twitter.com/LPL_NZ/status/1653934740238643200
Announcement video: https://twitter.com/LPL_HQ/status/1663335376801652737
Best onboards at Donington: https://twitter.com/EeveeP/status/1664801913412673536
Week 1 recap: https://twitter.com/EeveeP/status/1665809274294112256
Sabo live in Tokyo clip: https://twitter.com/MonkeyMatt_/status/1666022206479167488
Behind the scenes pic: https://twitter.com/MonkeyMatt_/status/1668509406282289155
Week 4 post: https://twitter.com/LPL_HQ/status/1671028543260889088