Before heading to Armageddon I was so excited to be traveling up for it that I created a fake announcement promo image. Thought it turned out pretty cool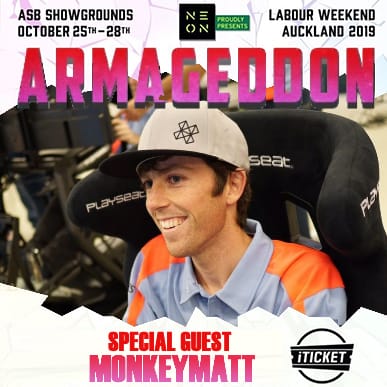 Once at armageddon I of course took on all the racing stands I could find, picking myself up another Logitech G29 wheel as a prize. I think I've won 4 or 5 at this point. A stat that's just crazy to look back on.
---
Between queueing for sim attempts I explored all of armageddon with Cam "Twothless" and attempted to play everything we were allowed to. We were rather successful with highlights including racing in the crash team racing comp, seeing the greatest Mario Kart costume, and playing in a You-Gi-Oh competition (in which we were the only entrants haha).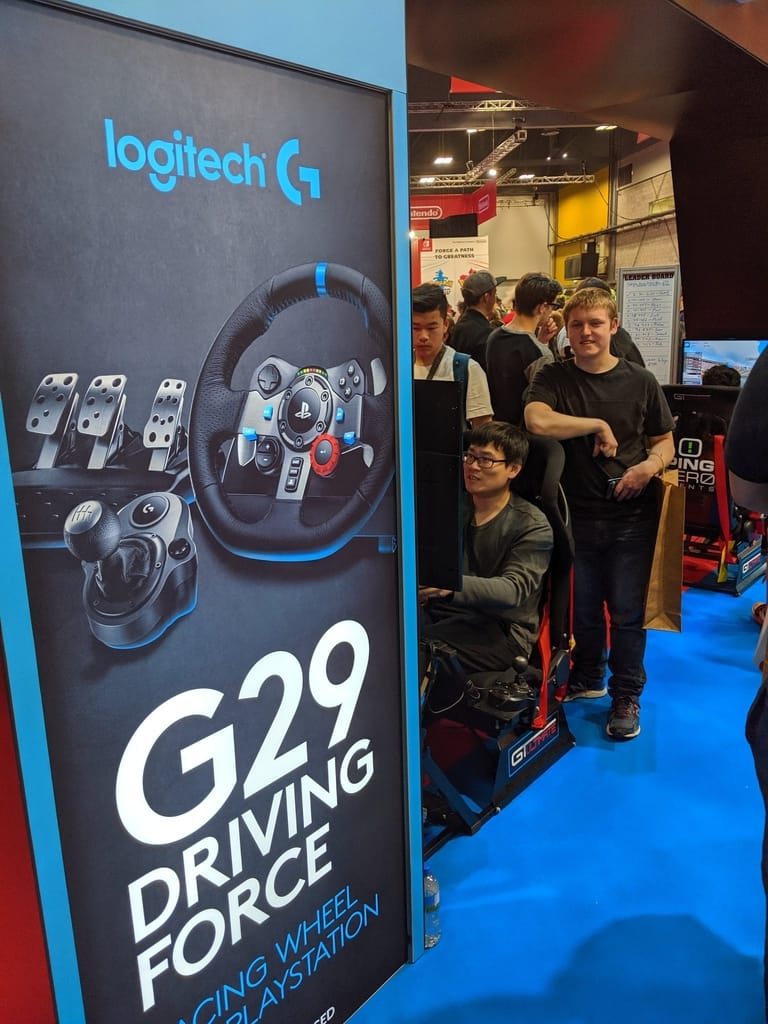 ---
I also had the pleasure of attending the NZStreams meetup getting to chat with a bunch of awesome people from the community